On Tuesday, the second trading day of the week, there was a tremendous decline in the Indian stock. At the time of closing the market, the Sensex fell 606 points to 60,141 and the Nifty closed down 192 points at 18,856.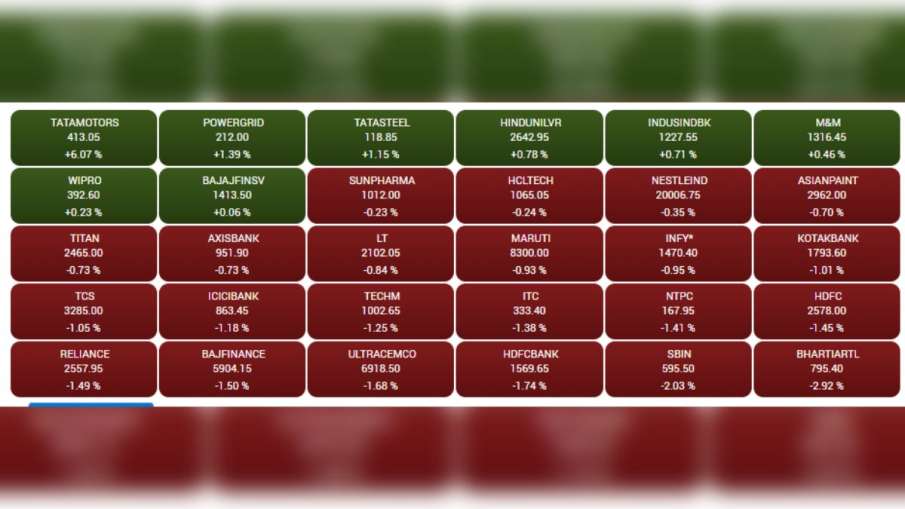 Millions of crores of rupees of investors drowned in a day
Mid and smallcap stocks also declined, but still outperformed their larger peers. The BSE Midcap index fell 0.49 per cent while the Smallcap index declined 0.46 per cent. The total market capitalization of BSE-listed firms fell from ₹283 lakh crore to ₹280.9 lakh crore, causing investors to lose Rs 2.1 lakh crore in a single day.
These figures will also affect the market
He said that global trends, rupee movement, Brent crude oil prices and foreign funds trend will also be important for the market. Meena said the quarterly results season would begin with IT companies. TCS, Infosys and HCL Tech will announce their quarterly results during the week. Last week, the 30-share BSE Sensex ended at a loss of 940.37 or 1.55 per cent. The National Stock Exchange's Nifty lost 245.85 points or 1.6 percent.
Starting the new year on a cautious note
Milind M, Executive Director, Julier Bayer India, said Indian stock markets started the new year on a cautious note. The same trend was seen in the markets, which was in the last month of last year i.e. December. He said that inflation and continuous outflow of foreign funds have affected the market sentiment. Vinod Nair, Head of Research, Geojit Financial Services, said the release of the minutes of the Federal Open Market Committee (FOMC) meeting has taken a toll on investors' risk appetite. This detail has indicated further increase in interest rates in 2023. Nair said that this week IT sector companies TCS, Infosys, HCL Tech and Wipro will announce their quarterly results. On the other hand, on January 12, the figures of IIP and CPI will come.
Investors keep an eye on the results of companies
Ajit Mishra, vice-president, technical research, Religare Broking Ltd., said apart from domestic factors, all eyes will be on the global market trend. Apoorva Seth, head of market outlook at SAMCO Securities, said that this week market participants will be watching the inflation data of US and China. "On the domestic front, the third quarter results season will start with IT companies."
Latest Business News
Get the more latest news about Business