After the spread of social media, the speed of information exchange has increased. This made it possible for people to get information quickly. But it is impossible to say whether all this information is really true. Why is it that in some cases even false news is pushing and becoming viral. Some spread fake news with the aim of damaging the reputation of organizations or individuals. With this, governments and organizations are trying to inform the people about the truth in the name of fact check while turning fake news. As a part of this, Andhra Pradesh government has also undertaken the same work. A Twitter platform called 'Fact Check AP.gov.in' is dispelling false allegations against the government.
As part of this, the authorities have tried to give clarity on a recent matter. Recently painting works have been started on the roadside walls in Tirupati town. Officials have started work to remove the previous paintings and put new ones. As a part of this, new colors were applied to the existing figures. Some took videos and photos and made them viral. The news that they are painting the YCP flag has gone viral.
The phase-wise ongoing beautification work is being carried out by different vendors in parts of the city.

The concerned leaders are requested to pay a visit to appreciate the artwork after the work is concluded.

~ @MCTTirupati pic.twitter.com/wib7IWi709

— FactCheck.AP.Gov.in (@FactCheckAPGov) September 28, 2022
With this, the AP government has tried to give clarity on this matter. There is no truth in the viral photos. Attempts were made to check the false propaganda by posting photos and videos showing that figures of freedom fighters were being painted on the walls on Twitter. This seems to have put a full stop to the news that has been going viral for the past few days.
The photo that is going viral
Photo posted by AP government clarifying..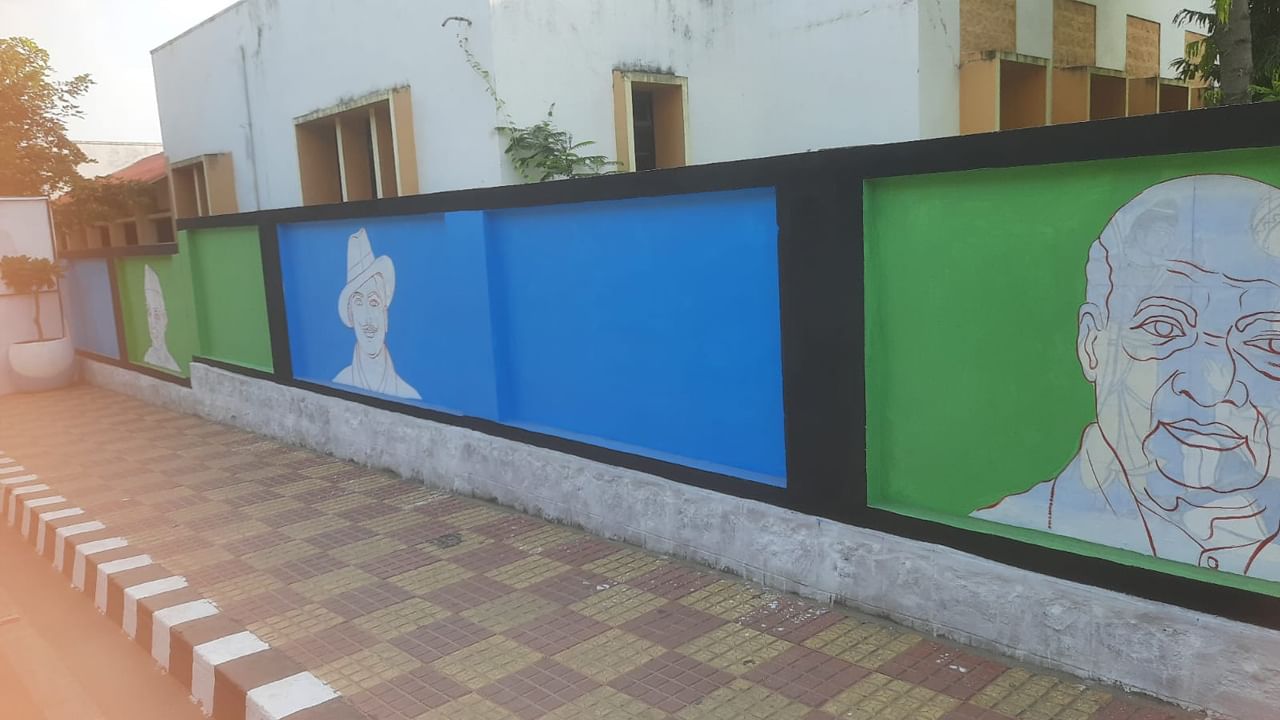 Click for more AP news..
Get the latest more news updates Andhra Pradesh