Highlights:
Unique love story of a psychic girl and a young writer in exams
Love started looking for a writer for the exam
Four years later the young man and woman got married
AHMEDABAD: A psychic girl Payal Sharma may not have even dreamed that she would find a life partner in the examination room. The 26-year-old was doing an MA in Sanskrit, and being a psychic, she needed a writer to write the paper in the exam. And for this she met Hardik Dave, who first won Payal's heart and later persuaded both the families to get married. The couple's family also blessed their marriage. The couple tied the knot on November 28.

The love story of the two differs from the fact that the young man and the young woman have known each other for four years, and their visits often took place within the four walls of the examination hall. And within these four walls, they confessed their love for each other. The love story began with Payal finding a writer for the exam. He came in contact with Hardik who did his BA in Sanskrit, with whom he became a writer for the visually impaired students and helped them in their examinations. And Hardik was its writer until Payal completed his B.Ed.
When Hardik met Payal during the exam, the feeling of love for Payal overflowed in his mind, Payal also had the same feeling for Hardik. "It was a touch that gave me the courage to move on," said Payal, a faculty member at the Blind People's Association. The way he grabbed my hand from the bus stop and led me to the examination hall, the touch of his hand made me feel. But I didn't know how she felt, so I waited for her to take the first step.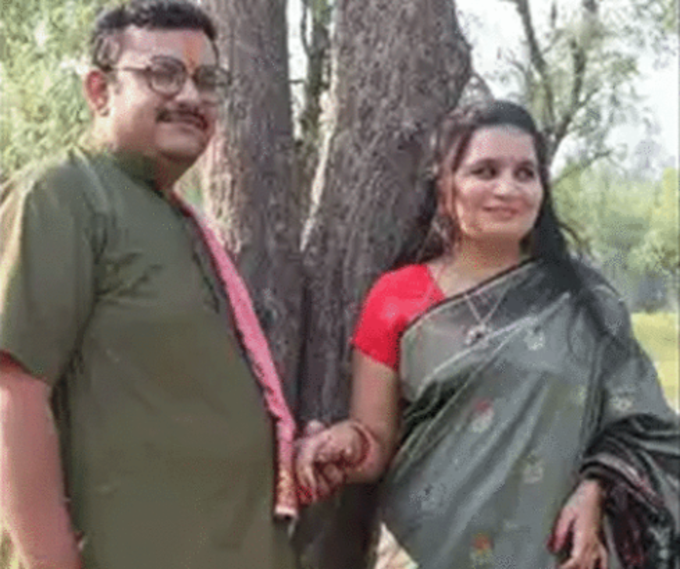 However, Payal and Hardik rarely met outside the examination hall. Only during the festivals did they greet each other. Astrologer Hardik said that in the past he had 10 stories for marriage. Some of them were telling me to quit my job as an astrologer and start something else. I was deeply in love with Pyle and she loved me as I was. His cheerful nature won my heart.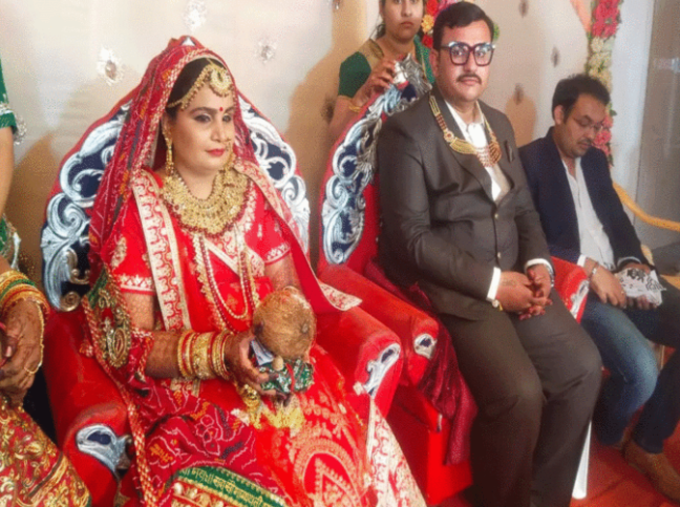 Four years later, in 2020, Hardik finally dared to propose to Payal, in which Payal said yes and the two later proposed marriage to the family. However, it took time to convince Payal's family. The second wave of Corona also delayed their marriage.
Hardik said Payal's family said Payal would not do the housework. Don't worry about it, I'll take care of everything. However, after the wedding I found out that Payal can cook very well. Hardik, who grew up in a village, now lives with Payal in Narol, Ahmedabad.
.